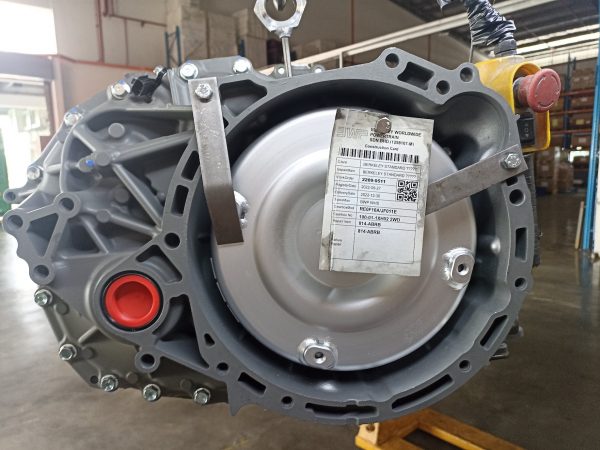 1XH02
100-01-1XH02
Interchange
1XH02
Fitment
2007 - 2011 Dodge Caliber 2.4L FWD
2007 - 2013 Jeep Compass 2.4L FWD
2007 - 2013 Jeep Patriot 2.4L FWD
Notes
Chrysler CVTs come with either a 4-tube cooler or a two-pipe plate (pictured below).  These can be changed depending on the vehicle application and there is no internal difference between 2.0 L FWD with cooler versus 2.0L FWD with plate.

1XH00 and 1XH02 are identical except for the torque converter.  1Xh00 is for 2.0 liter FWD applications and 1XH02 is for 2.4 liter FWD.
Changing the transmission or valve body in Chrysler CVTs occasionally returns a DTC for calibration mismatch.  This can be solved by reusing the ROM from the original valve body.
Common Spare Parts
200-11B Valve Body Assembly – 2 pressure sensor (RE0F10A) Nissan 31705-1XF0D
200-02 Stepper Motor Nissan 31947-1XF00
400-13CAA Oil cooler (4-pipe, Chrysler CVT) 68025160AA / 2920-A141